Architecture und publications. Inspiration und best practices.
"More Sports. More Architecture." is an international internet and social media platform for sports and leisure facilities in English and German language. We offer architecture for sports and leisure: buildings, designs, ideas and inspiration. Here you can also present your projects and present your products.
"More Sports. More Architecture." addresses people and organizations involved: architects and designers, builders and operators, manufacturers and outfitters, journalists and marketing managers – and, of course, the users.
More Sports Media also offers you support for your public relations work and all your publications.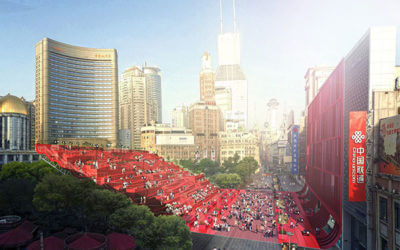 Red Carpet
Dream a little dream (of me): A stage for the East Nanjing Road in Shanghai.
In this environment, every investment is worthwhile.

Your project
If you would like to publish your project here, simply send us some information:
projects@moresports.network
Support our work, at whatever level…