Our Blog. Your

PR.
Our blog "More Sports. More Architecture." offers architecture, buildings, products, ideas and trends for sports and leisure.
We're behind this: More Sports Media, a PR agency specializing in architecture, sports and leisure. We offer you support in your public relations work and in all your publications: Copywriting, Designing, Publishing.

We know the industry. Give us a try.
"With "More Sports. More Architecture", a platform has been created that reports in a refreshing way on innovations in sports facility construction. A great project and a pleasant collaboration."
Matthias Prinz, McArena GmbH
"I would be pleased if further fields of cooperation would emerge in the future. Generally I think "More Sports. More Architecture" is an inspiring platform with many good examples, suggestions and ideas."
Anja Kirig, trend researcher
"Collaborating with 'More Sports. More Architecture' has been fantastic opportunity for us. It's considerably increased our reach in Europe."
Ann Sussman, Genetics of Design
"I have just received your wonderful pages with my work. I like a lot. Thank you for your interest on my work and your generosity."
Alberto Campo Baeza, Estudio Arquitectura Campo Baeza
"Looks great."
Ville Hara, Avanto Architects Ltd
"Thank you very much for the great piece online and in the newsletter! Looks really good! Thanks so much for your support!"
Jane Silversmith, LAVA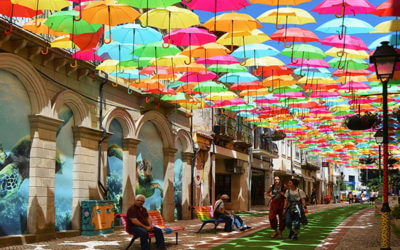 The invasion of colours promotes everything, designers Sextafeira say. And they are right.