In Gersthofen, a fast-growing town bordering Augsburg, the local skate community and the city administration have agreed on one thing: While in many places a renovation of the outdoor pool or a new playground is being planned, the city of Gersthofen decided to invest almost 340,000 € in a new skate park featuring a bowl. But why a skate park?
Skateboarding, BMX and scooters have become an integral part of society and represent a shift to modern sporting behavior. A few years ago, skating was still considered a niche sport or just a hobby for rebellious teens. In the meantime, the number of new users in the field of roller sports has been constantly increasing for years. A development that is due to the recognition of "Skateboarding" as an Olympic discipline, but also due to the provision of appropriate sports facilities.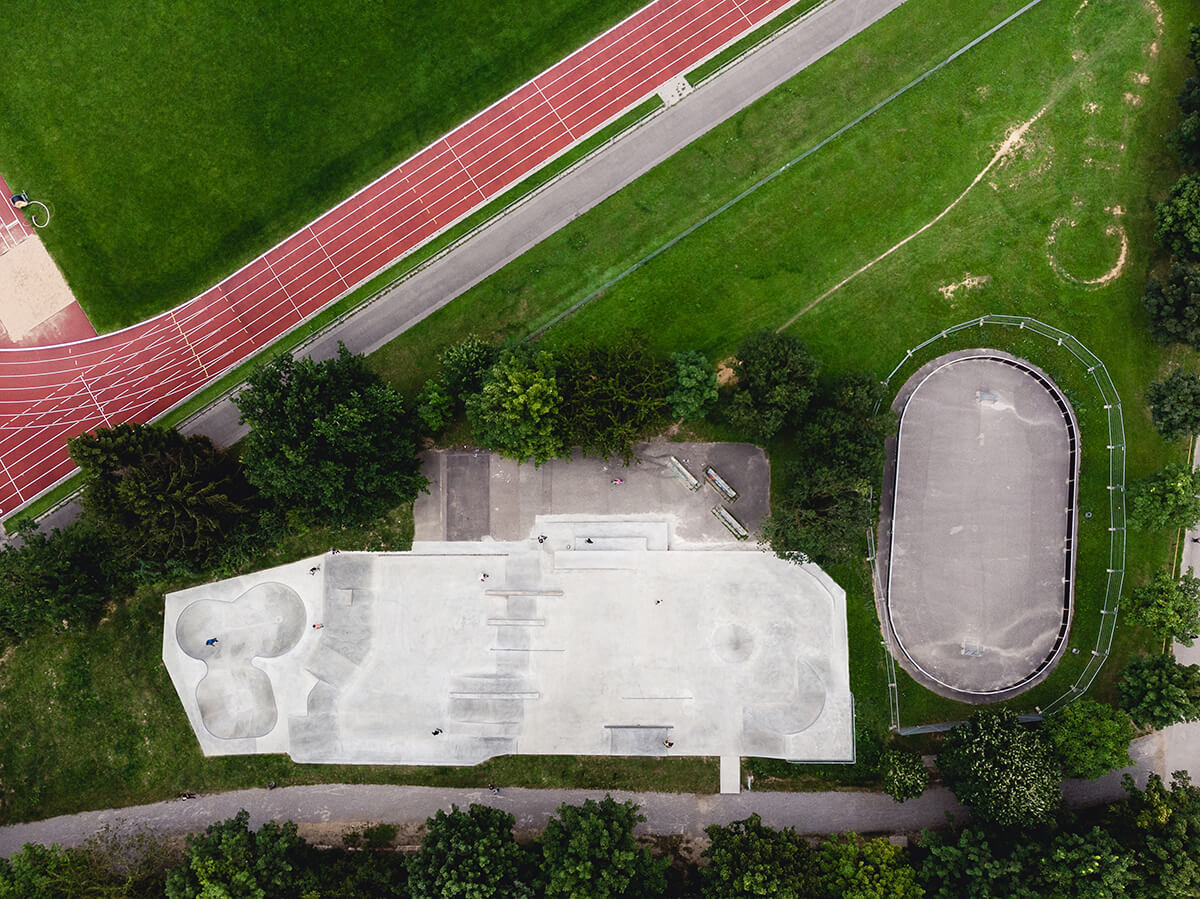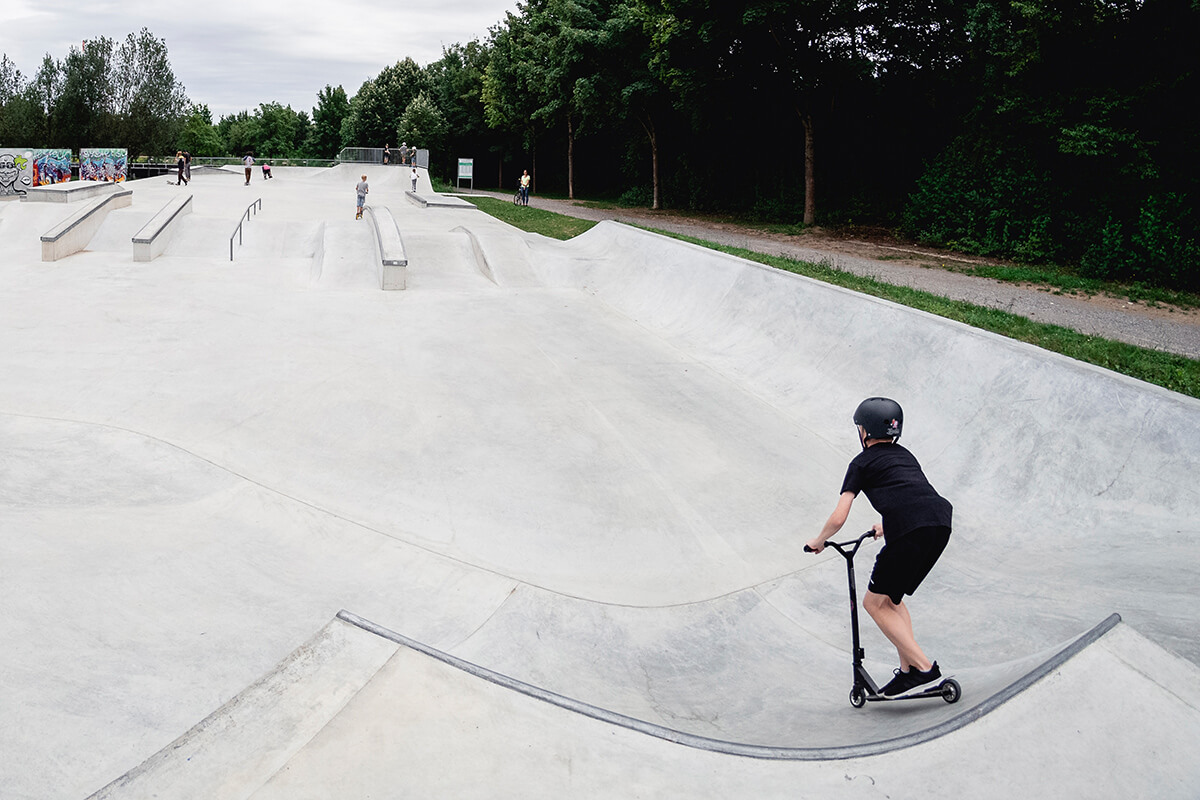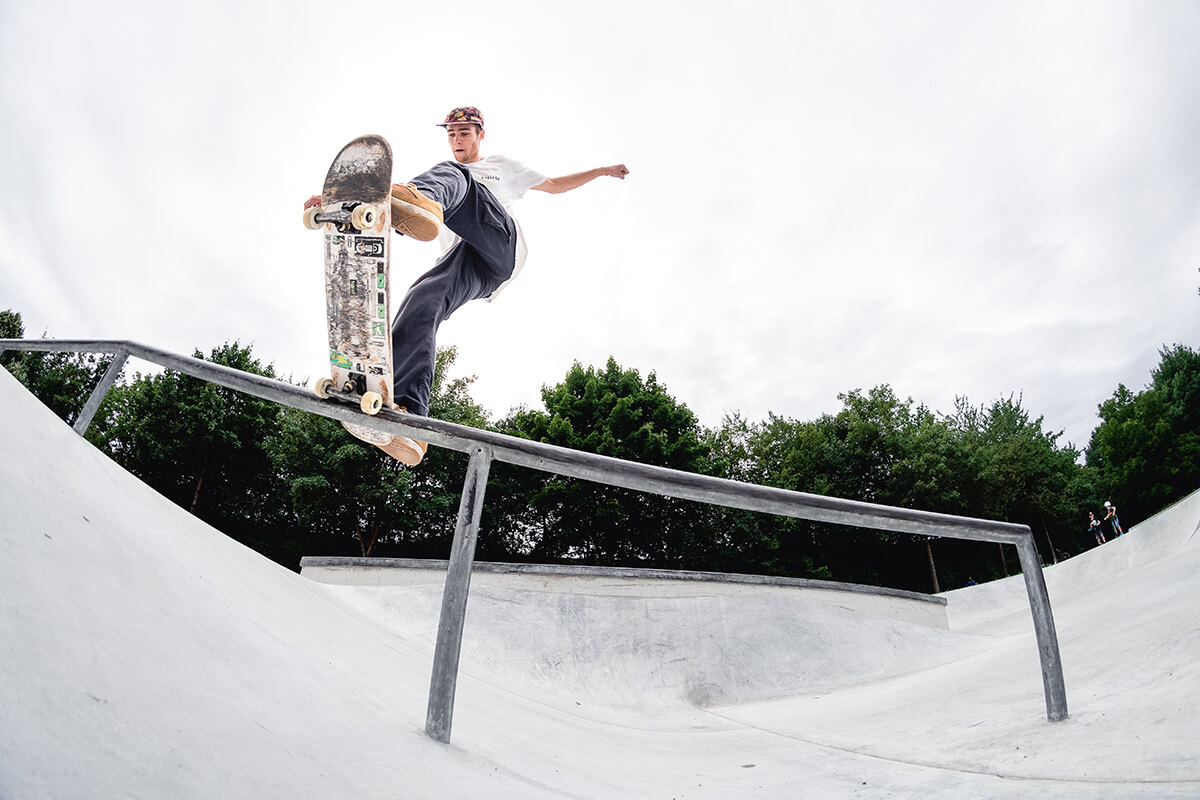 The new Gersthofen Skate Park was opened in June 2019. After nine months of construction, it replaces an outdated facility.
In Gersthofen, modern sporting behavior with a trend towards individual sport should be promoted in a targeted manner using appropriate infrastructure. The new skate park appeals to a broad target group, can be used by a wide variety of user groups and is also intended to function as a social meeting point.
Due to many advantages, such as resistance to vandalism and low maintenance, the new plant was built completely in in-situ concrete on an area of almost 1,000 m².
The company Bowl Construction AG, owned by Erwin Rechsteiner from Switzerland, was responsible for the planning and design and has over 20 years of experience.
When planning, great importance was attached to an integrated design of the individual elements. As a result, the facility by Schneestern literally appears to be "made of one piece" and meets the requirements of the sport.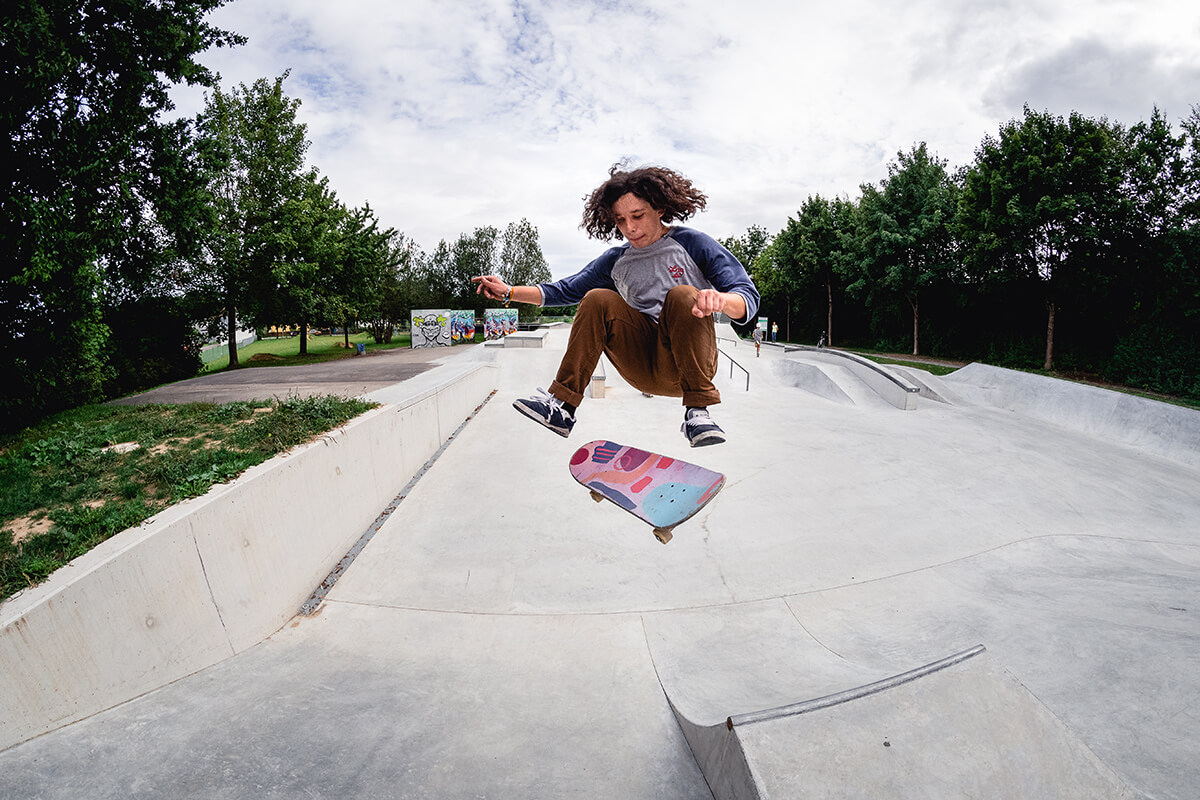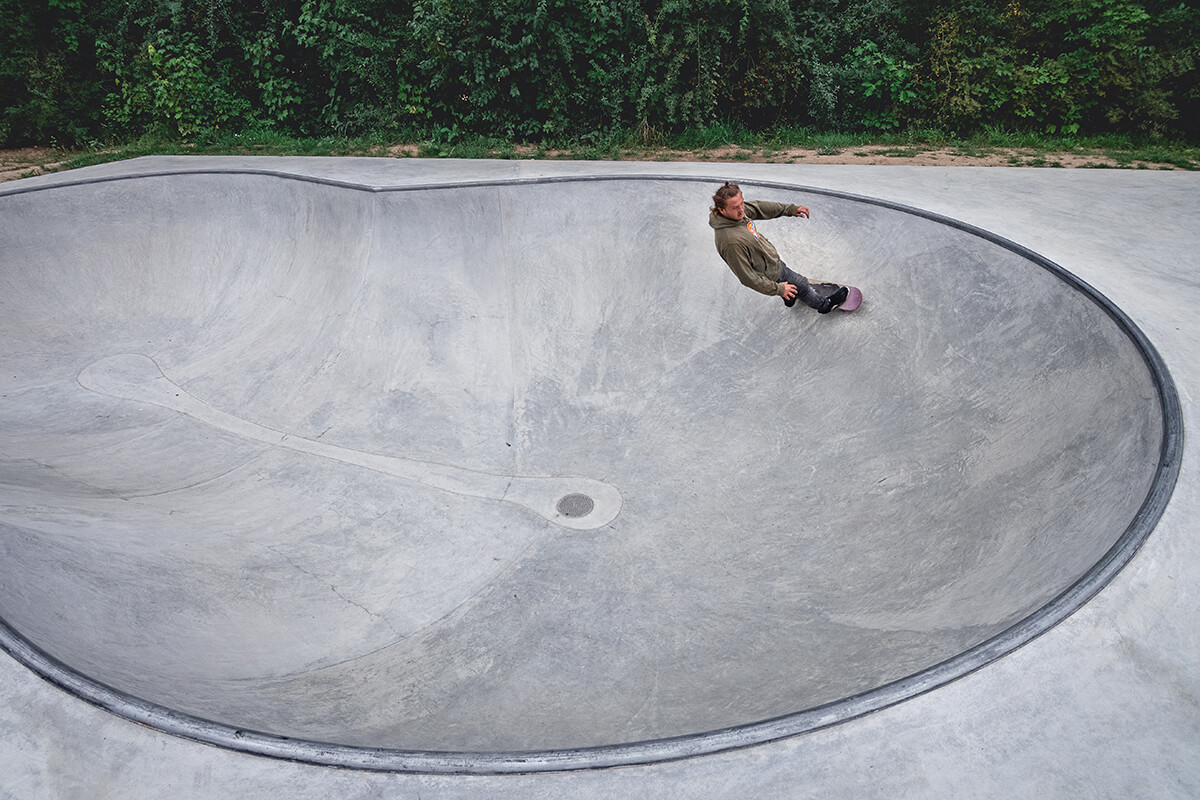 It goes without saying that you need a suitable sports facility for a particular sport. And these sports can only grow with good infrastructure. However, skating is more than just a performance-oriented sport, it is also about the social aspect. Although skating is an individual sport, it is practiced amongst others.
That is why indoor and outdoor skateparks are always meeting places where social interactions take place and people of different age groups and social classes have fun together. Many communities are interested in creating opportunities for their children and teenagers to promote togetherness. Thus, the skatepark can be seen as both a meaningful and contemporary investment in the future of society.
Skateparks are just one of several open space design and movement promotion options offered by Schneestern. Visit us at the International Trade Fair for Amenity Areas, Sports and Movement Facilities in Cologne (FSB, Hall 7.1 Stall 024) from 5th to 8th November, and discover the possibilities of action sport infrastructures with us.
Project data and companies involved
Photos
Janik Steiner
Am Tiergarten 31
D – 88339 Bad Waldsee
Steffen Vollert (Titel)
Text
Matthias Schwarz & Marco Rues
Address
Skatepark Gersthofen
Eichenlohweg
D – 86368 Gersthofen
At "More Sports. More Architecture." you will find functional, spectacular and simply beautiful buildings and facilities for sports and leisure.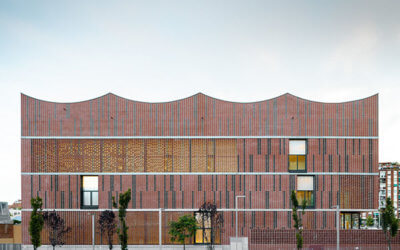 Urban development, great design, best energy balances – and three great sports halls.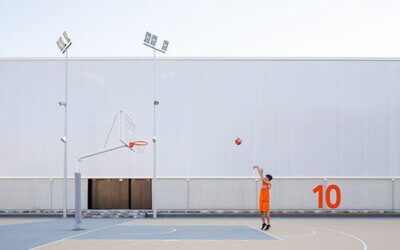 The Valencia Basket Club wanted to host its 500 greatest talents in one place. The result is orange.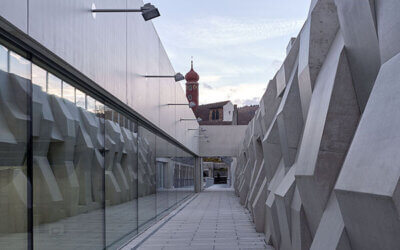 The Cistercian monastery in Wettingen is a special place. A sports hall has to be subordinate here.