MoveNow, the interactive LED flooring
Interactive LED flooring creates interactive, touch-sensitive surfaces that can shine in all colours and are integrated into walls like a monitor in floors. They create a new type of living environment that combines a wide variety of disciplines: Materials development and sensor technology, education and lifestyle, innovation management and urban planning.
The technical basis is a metal frame that accommodates all the necessary electrotechnical components and is suitable for both indoor and outdoor applications. On it, a transparent, slightly elastic PU mat is installed.
A specially developed game configurator software allows for every possibility of individualisation. Game ideas can be transferred to surfaces in floors and walls in a way previously only known from computer games or on a small scale from board games.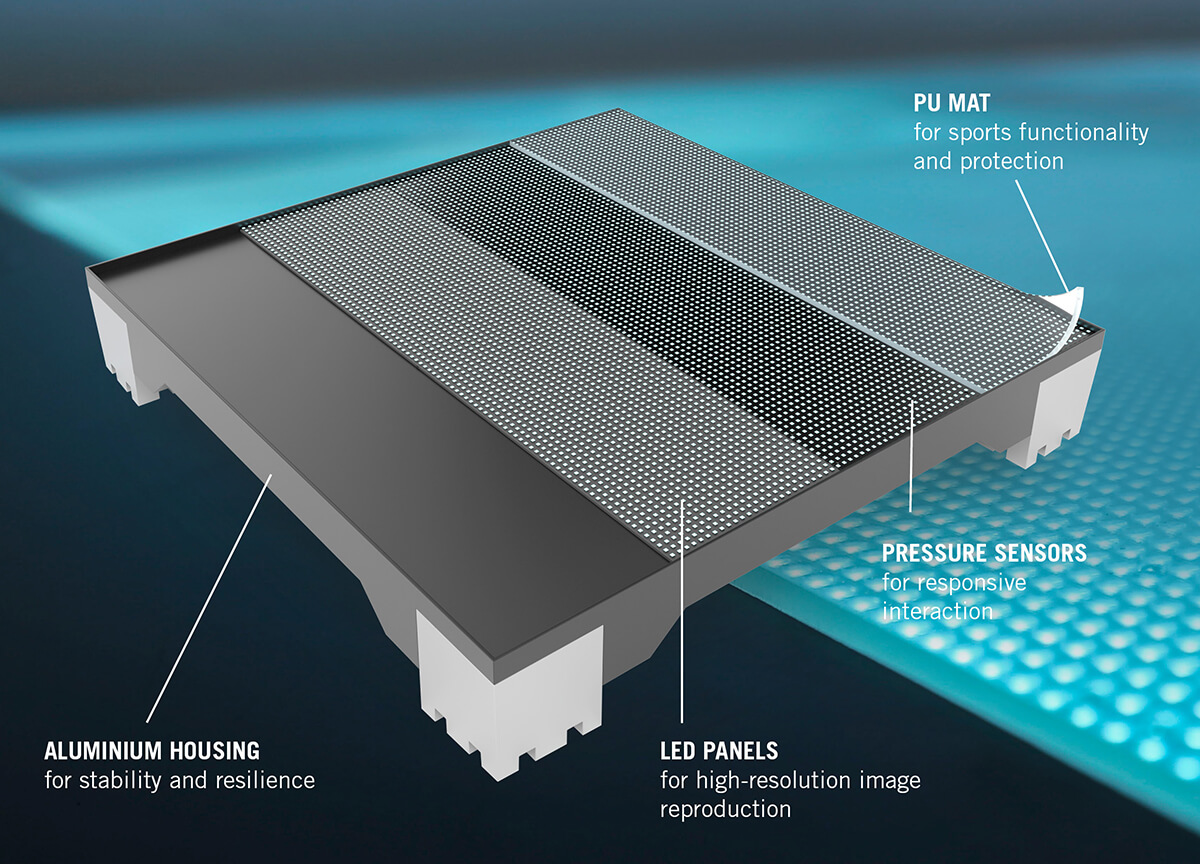 Our greenkeeper is a robot
The importance of artificial turf pitches, especially for football, is now acknowledged. However, the lasting quality and durability of the pitches depend very much on their maintenance. This is a problem for many clubs needing volunteer keepers to do this.
A completely newly developed robot can be a solution here: In a single operation, it brushes and groomes the turf autonomously .
Various maintenance programs are available via app. This new development is called Turfrob and works completely without supervision. For example at night.
The Turfrob will also be on display at the Melos stand during FSB.
Designing sports and leisure floorings
In the traditional planning of sports and leisure floorings, very different tools were used, and these were not compatible: sketches on paper, project plans in Excel and handwritten contact data on the desk pad.
Now there is a new tool that organizes all project phases such as design, calculation and implementation comprehensively and digitally. It is called PROJECTplanner and can be used, among other things:
Building Information Modelling: BIM-compliant planning
Simplified measurement via import of existing drawings or aerial photographs
Intuitive surface and draft design through integrated drawing tool
Consideration of preparatory work (substructure / enclosure)
Automatic generation of offers and product requirement quantities
Tender texts, installation instructions, tool lists and video tutorials
Direct ordering of project-related materials via the app
PROJECTplanner powered by SYNLawn is perfect for building contractors, architects and specialist planners as well as for installing and manufacturing companies.
Learn more at FSB visiting Melos.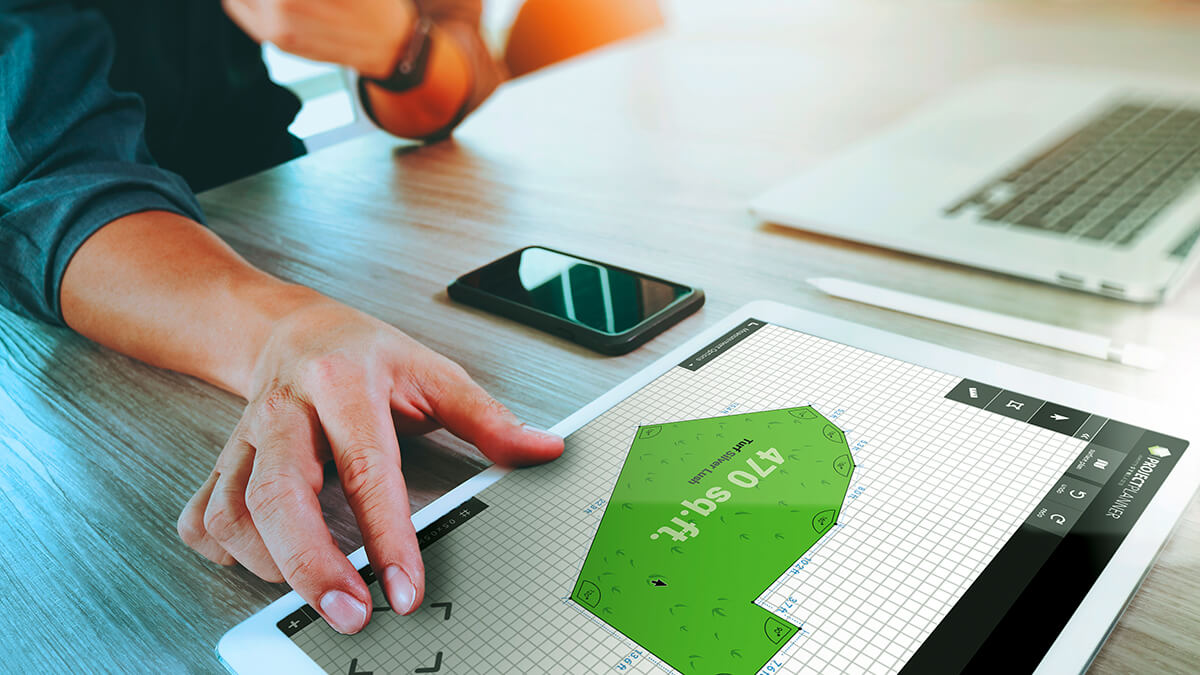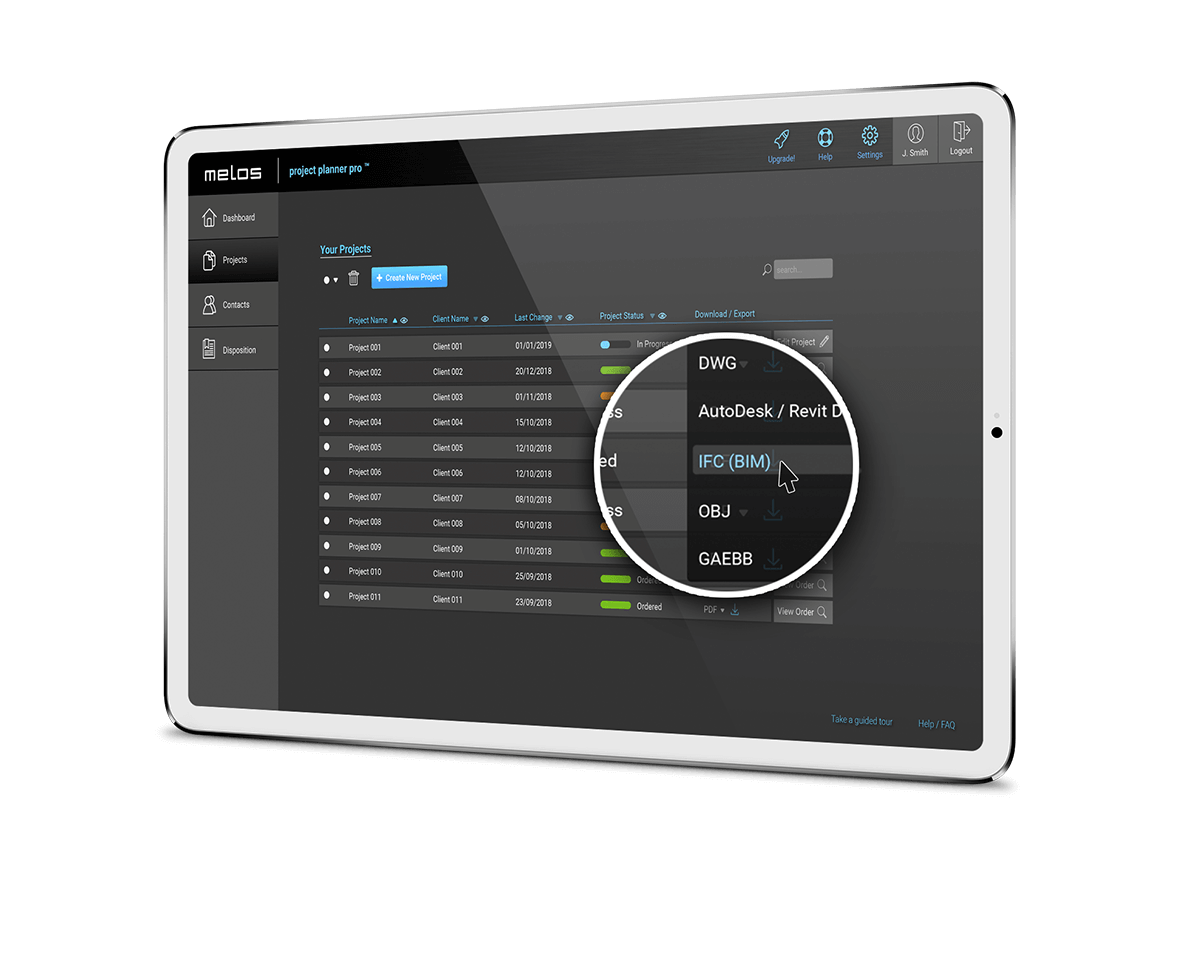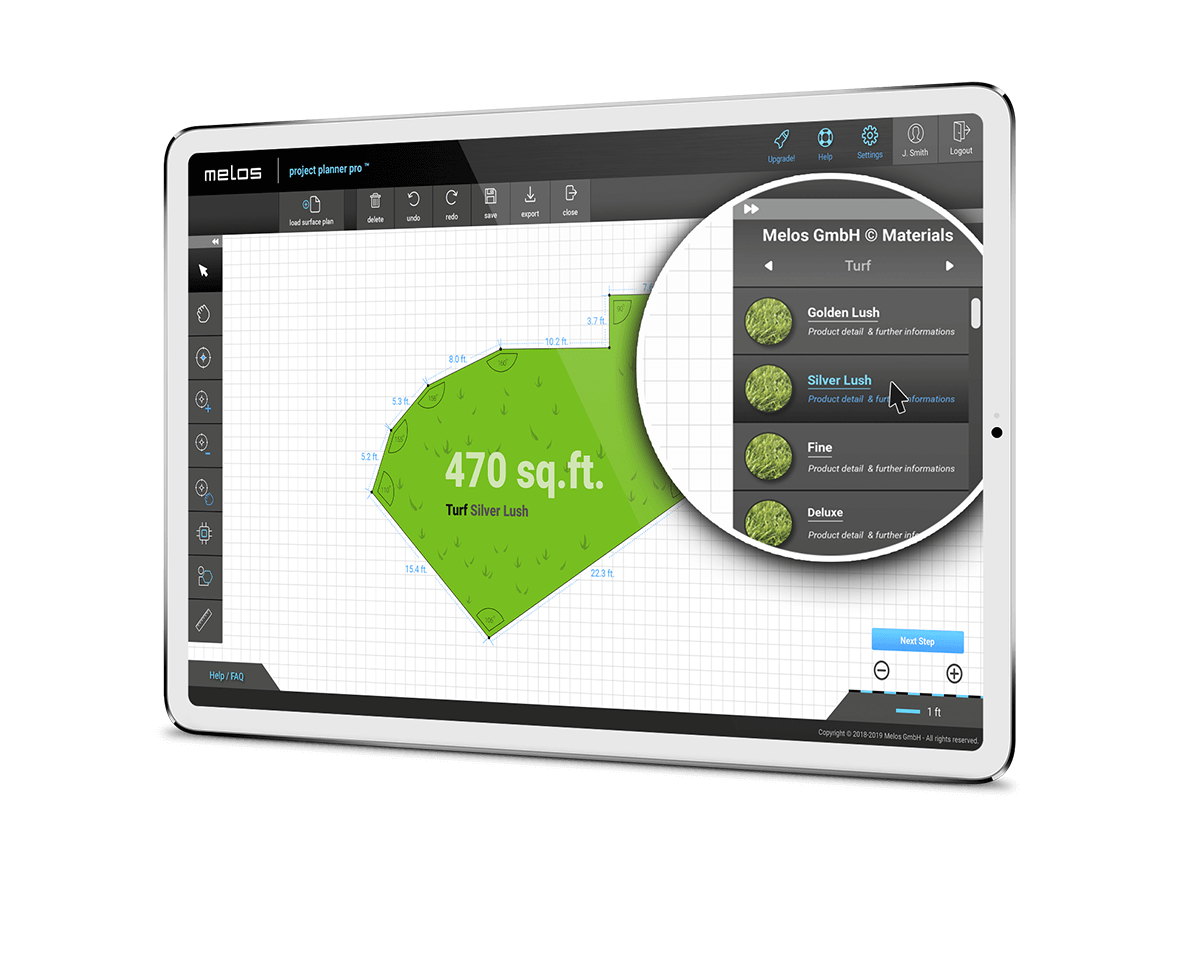 Companies involved & Links
Melos at FSB
Hall 10.2, Booth F040 /G041
At "More Sports. More Architecture." you will find functional, spectacular and simply beautiful buildings and facilities for sports and leisure.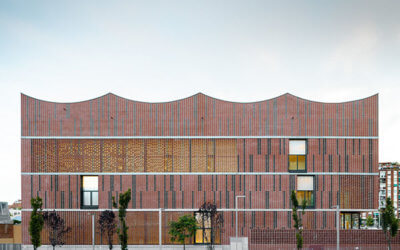 Urban development, great design, best energy balances – and three great sports halls.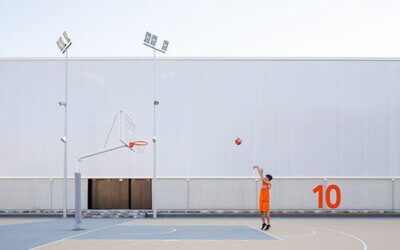 The Valencia Basket Club wanted to host its 500 greatest talents in one place. The result is orange.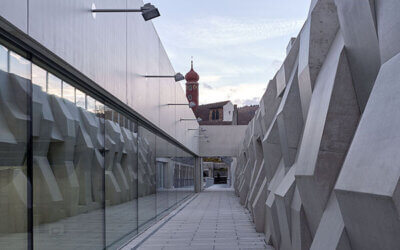 The Cistercian monastery in Wettingen is a special place. A sports hall has to be subordinate here.