No school, no skateboarding
Starting at minimum standards
Janwaar Castle is located at the eastern buffer zone of Pana National Tiger Reserve in Madhya Pradesh, India. Janwaar is a small village close to Panna in the northern part of Madhya Pradesh – one of the biggest and poorest states in India. 1,000 people (300 children) live here, a mix of Adivasi and Yadav. Casteism and gender inequality are prevalent.
The people in Janwaar were relocated from the Panna National Tiger Park when the park was founded in 1981. The village has no history, it hasn't grown up over time – the houses are widely spaced and meet minimum standards. Janwaar has electricity, not in every house though, and it comes with the usual cuts of 6-8 hours a day. Water and sanitation are a big issue. There are no health facilities, no shops, stores or businesses in Janwaar.
In the centre of this village, a group of professional and passionate skateboarders built a skating park: Ulrike Reinhardt in collaboration with Skate-Aid, Betonlandschaften and lots of unnamed volunteers. Today, Janwaar a unique place in India.
Betonlandschaften/ maierlandschaftsarchitektur
Dipl.-Ing. Ralf Maier
Rösrather Straße 769
D-51107 Cologne
All levels welcome
The multifunctional skate facility can be used by professional skateboarders as well as beginners like kids, who have never skated before. There is enough flat surface so the basic moves like balancing on a board can easily be practiced. Even more experienced skaters can use this spot to work on their skills like flipping the board. The next step is to roll up and down sloped surfaces to get a feeling for the motion. The facility provides small skate elements like banks or wobbles, where this can be practised – enough to get the basic moves and enable further progress. Transitions are a classic element of skating, simply formed as a quarter of the pipe at different radii and heights. This element requires more experience to skate than banks but seems to be easy to ride for most Janwaar kids.
Further elements of the facility are curbs, ledges and rails which challenge the skills of even professional skateboarders. The whole skatepark can be seen as a training facility for all levels. Many Indian and even some international professionals come here and perform their tricks at Janwaar.
The placement of skate elements is a very important aspect since it determines the number of users and ways to use each element. Janwaar Castle is designed to be used by many students at the same time without running the risk of collision. This was made possible by placing the elements in a square form. Skaters can ride from one part of the park to another while still allowing for a lot of free space.
The substructure is made up from load-bearing layers of gravel, topped with reinforced concrete that is smoothened in a special treatment. This way the noise and drags are reduced resulting in a smooth ride without obstructions or excessive noise. With only voluntary work and under the tight budget restrictions of humanitarian aid, it was still possible to create a unique, in-situ skatepark that holds up with recognised international standards.
Address
Panna Khajuraho Road
Janwar
Madhya Pradesh 488441
India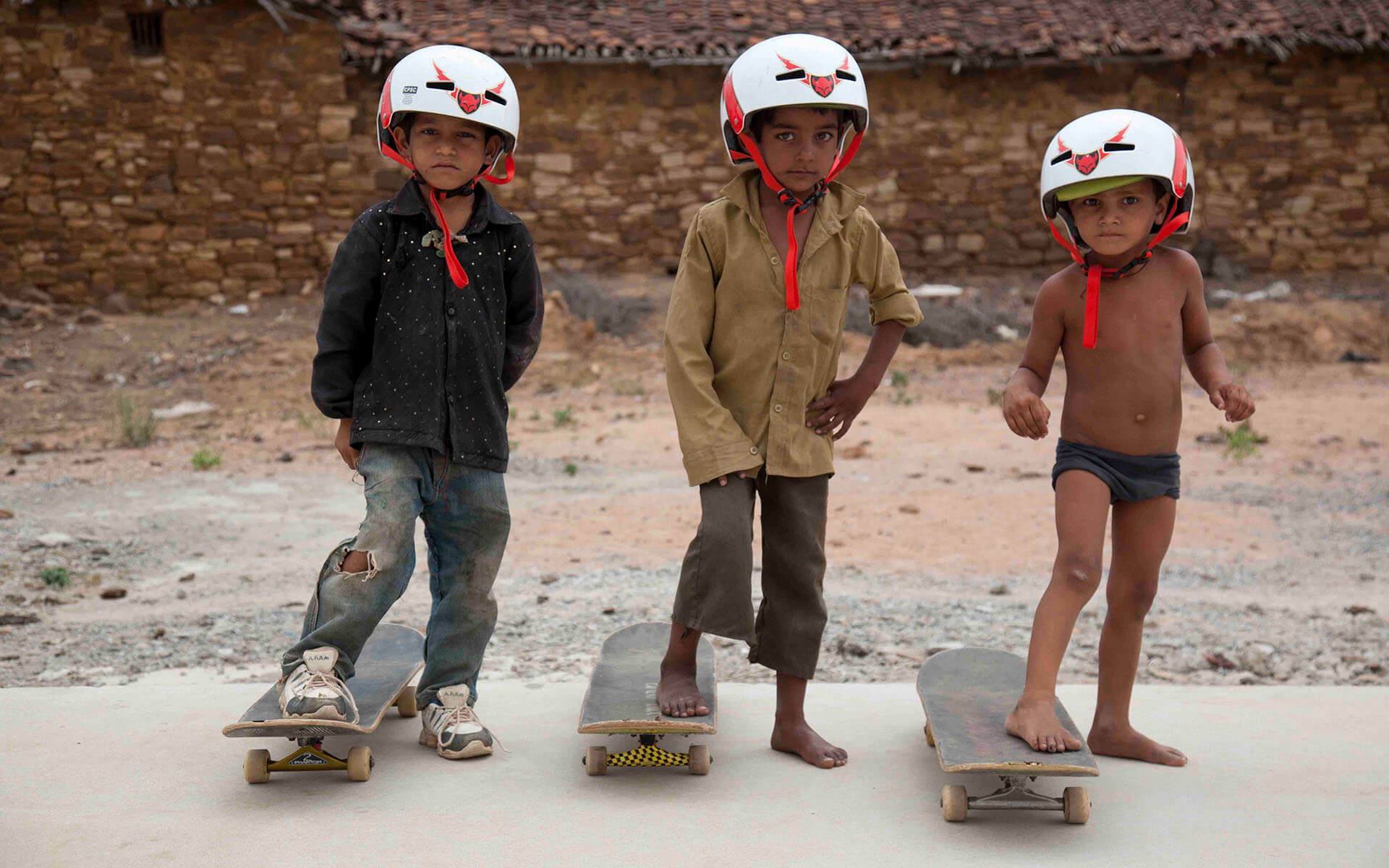 Girls first
Janwar Castle has two simple rules, "No school, no skateboarding" and "Girls first".
Kids are taught to skateboard and they learn it splendidly. More important, they learn to learn and collaborate. Kids teach other kids, encourage others, and build an atmosphere of learning and practice. " No school, no skateboarding " ensures that all children at the skatepark regularly attend school. This has resulted in an increase in attendance rates of the students along with a more enthusiastic and positive outlook overall.
Gender equality was taught to kids using an innovative method named "Girls first!", where any girl gets a right to use a skateboard first. All she needs to do is ask.
Author of text
Ralf Maier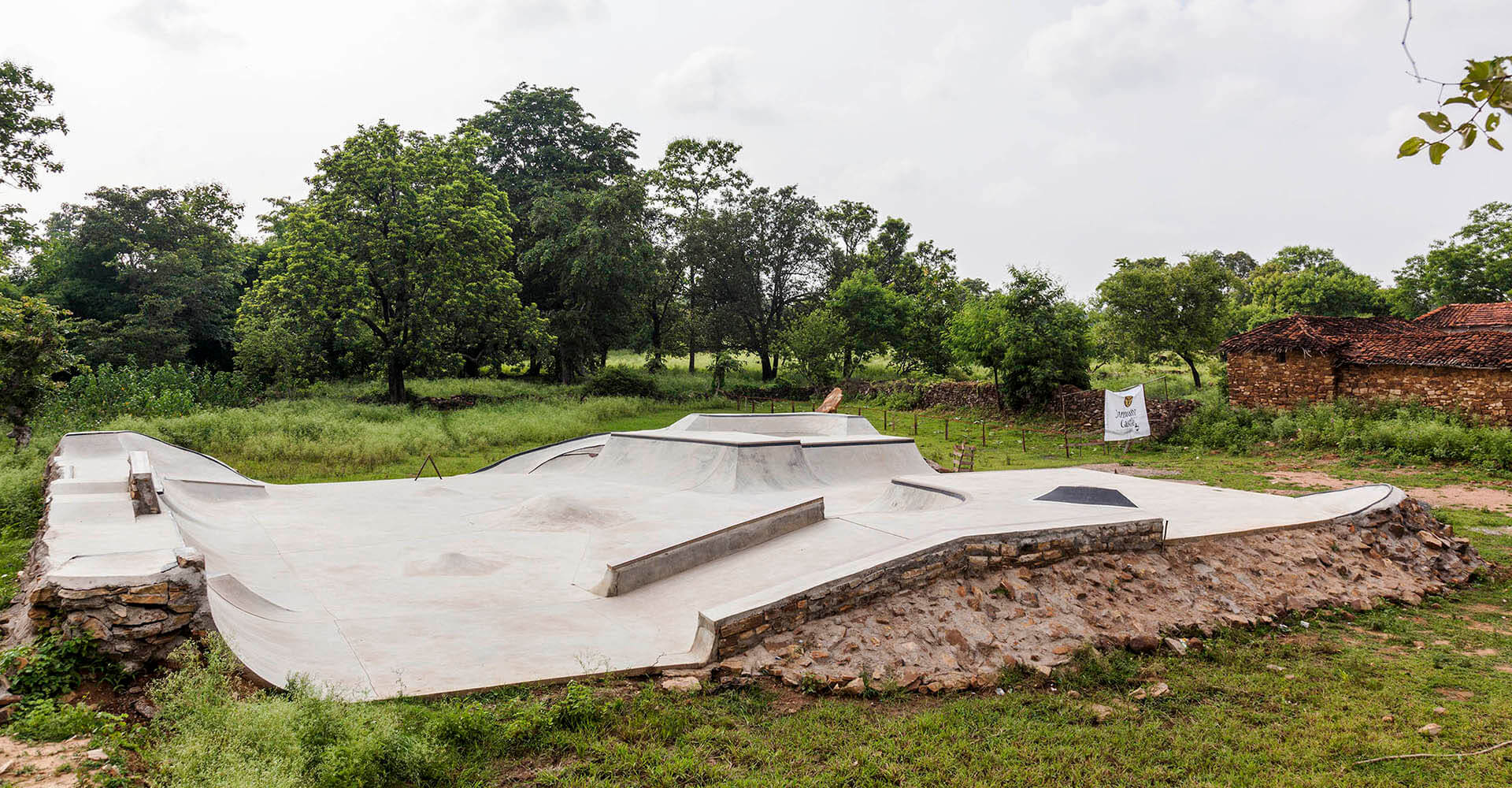 Sport overcomes all boundaries
The biggest task, however, was to bring Yadavs and Adivasis, together. Big parts of India still face caste-based discrimination. Some important values, like respect and gender equality were brought to the children who are affected by the caste system. Since children in India are raised in an environment of great segregation, it often becomes very difficult to make friendships between kids from different castes. At the skatepark everyone is equal and able to communicate, play and share the fun with everyone, no matter where he or she is from.
Skateboarding helps the students to develop their social skills and lets them interact in an unconstrained environment. It helps them to communicate more and exchange their skating experiences. These abilities have a positive influence on their life since interacting provides contacts and improves communication skills.
Janwaar Castle provides a strongly empowering platform for the youngest to build upon. It enables them to change their traditional mindset and build a better future for themselves and their country instead of telling them what to do and how to do it.
<iframe width="560" height="315" src="https://www.youtube.com/embed/XHZIvCxSJ6U?rel=0" frameborder="0" allowfullscreen></iframe>
<iframe width="560" height="315" src="https://www.youtube.com/embed/O5pAzpwXr60?rel=0" frameborder="0" allowfullscreen></iframe>
Ralf Maier

– Free landscape architect, CEO of Betonlandschaften/maierlandschaftsarchitektur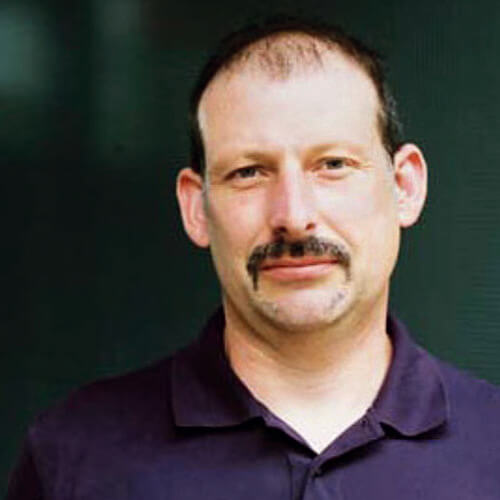 FIVE ANSWERS BY RALF MAIER
Please tell us about your top 5 sports facilities.


The Top 5 built by us are: Skatepark Betlehem (Palestine), Janwaar Castle (India), Skatepark Karoh (Afghanistan), Spiel- und Freizeitpark Gummersbach and Wheelpark Wiehl (both in Germany).

Which architects and buildings have left a lasting impression on you?


Buildings: Cologne Cathedral, Eiffel Tower, Karwendel Giant telescope and Holmenkollen ski jump. And architects who focus on people and nature and not on their own ego.

What and whom do you consider as industry trends and trendsetters?


Multi-functional sports and leisure facilities, accessible and open to anyone.

What book should architects in this industry absolutely read?


"Why do Architects wear black?" by Cordula Rau

What is/was your favorite song to listen to while designing?


Chicane: Don`t give up