Children want adventures. And that is why they love to create their own imaginary worlds, in which they can be or do anything: become an astronaut or a racing drivers, set off on a big safari across Africa, or ride atop a unicorn.
Colourful play floors inspire the imagination even more. Also, they are soft, easy on the joints, and slip-resistant – particularly important properties for astronauts and racing drivers, no matter how old they are.
These play floors are supplied by Melos.
Colourful play floors are a good alternative to other attractions such as floor images made of granules. They are both ideally suited for use in play areas, in kindergartens, or on school playgrounds.
Floor images are individual floor designs for nearly any type of public space, among them playgrounds, sports fields, and sports halls. Melos have specially developed the Stylemaker® app showing the many different motifs and designs that are available for the theme worlds mentioned.
Play floors are full-surface floor coverings that can be very well combined with the chosen floor images. They are made of EPDM, the standard product used worldwide for a variety of different outdoor floors.
Play floors are made of coloured granules that must be able to withstand demanding conditions. Regular inspections ensure a high-performance product of consistently high quality.
Amazing Africa and Fairy Flowers
The new colourful blend "Amazing Africa" has been developed using a special colour that is exclusive to this blend. It has been specially designed to match the safari motifs from the Stylemaker® range. The unique colour mix consists of 100% virgin material and is supplied as a pre-mixed coloured material blend.
This is also the case for "Fairy Flowers", another new and colourful blend with a special colour that is unique to Melos. "Fairy Flowers" has been specially adapted to the Stylemaker® motifs and is made to inspire little magicians and fairies.
Both blends create enchanting environments on safety surfaces, and both allow children to let their imagination run wild. Simply magical!
Author
Johannes Bühlbecker
More Sports Media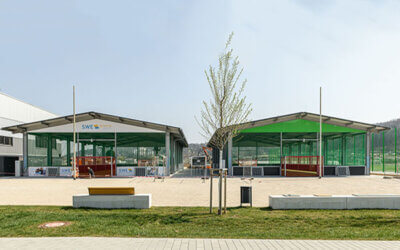 Open-air halls have a bright future.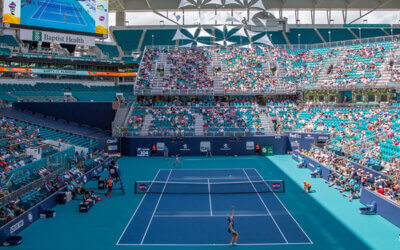 Sand courts are high-maintenance. But there are alternatives.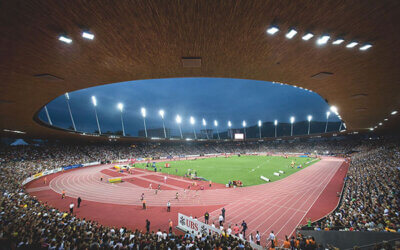 All about athletics running tracks