FOR FOREST at Wörthersee stadium in Klagenfurt
8 September 2019 marks the opening of FOR FOREST –
The Unending Attraction of Nature
, a temporary art intervention by Klaus Littmann and Austria's largest public art installation to date. Bringing together art, nature and architecture in an unprecedented way, this monumental art intervention sees the transformation of Wörthersee football Stadium in Klagenfurt into a native central European forest, with almost 300 trees, some weighing up to six tons each, carefully installed on the existing pitch. FOR FOREST is open daily, free to access and on view until 27 October 2019.
Inspired by The Unending Attraction of Nature, a drawing by Austrian artist and architect Max Peintner (b. 1937) that Littmann discovered almost thirty years ago, FOR FOREST finally brings that vision to life.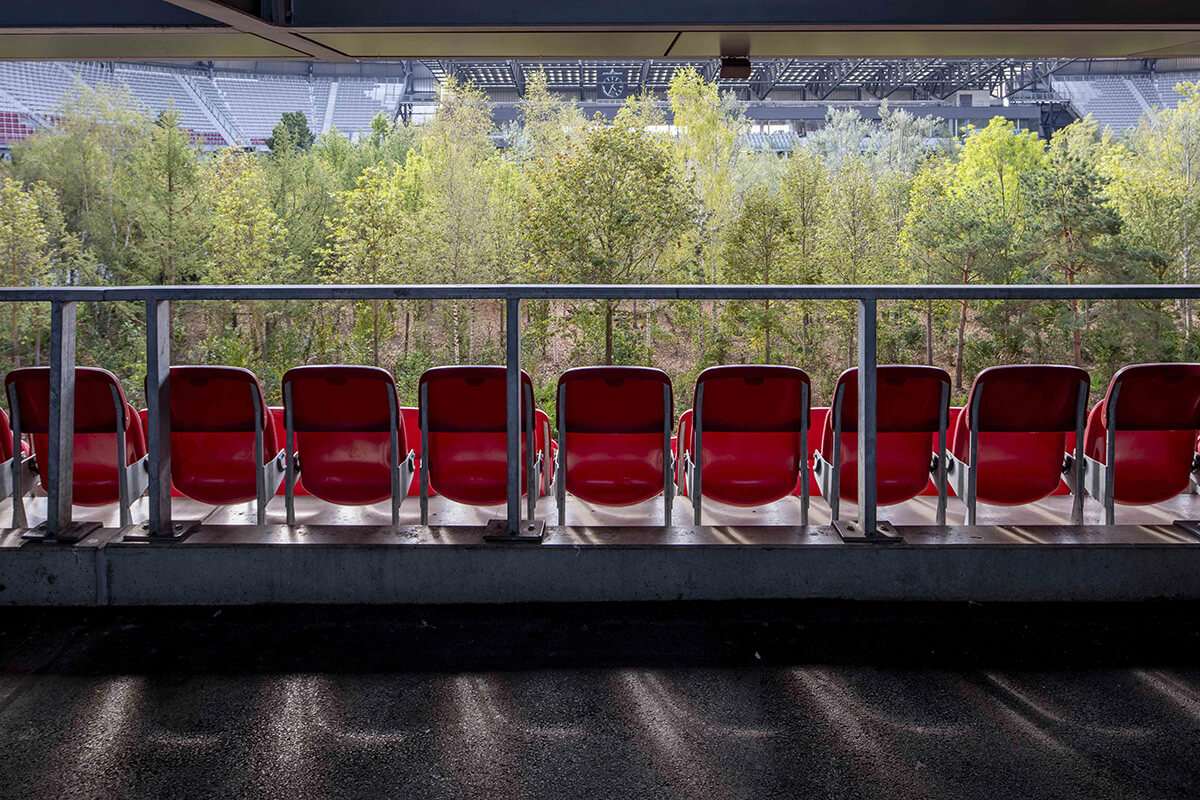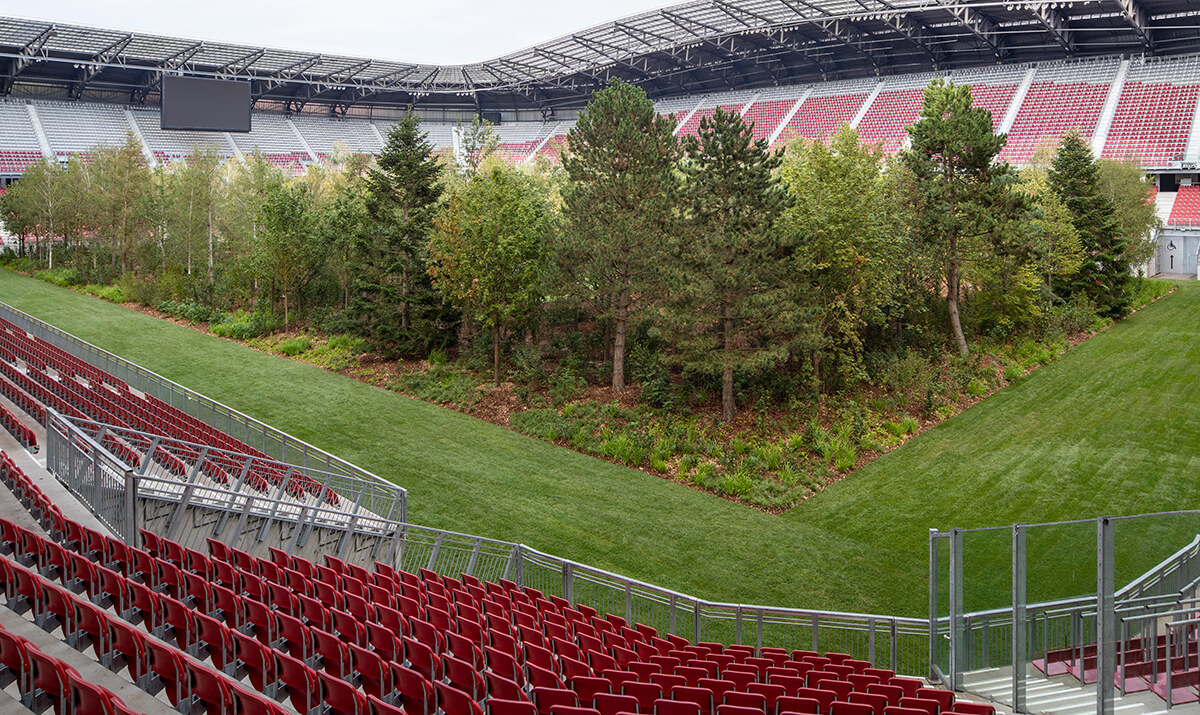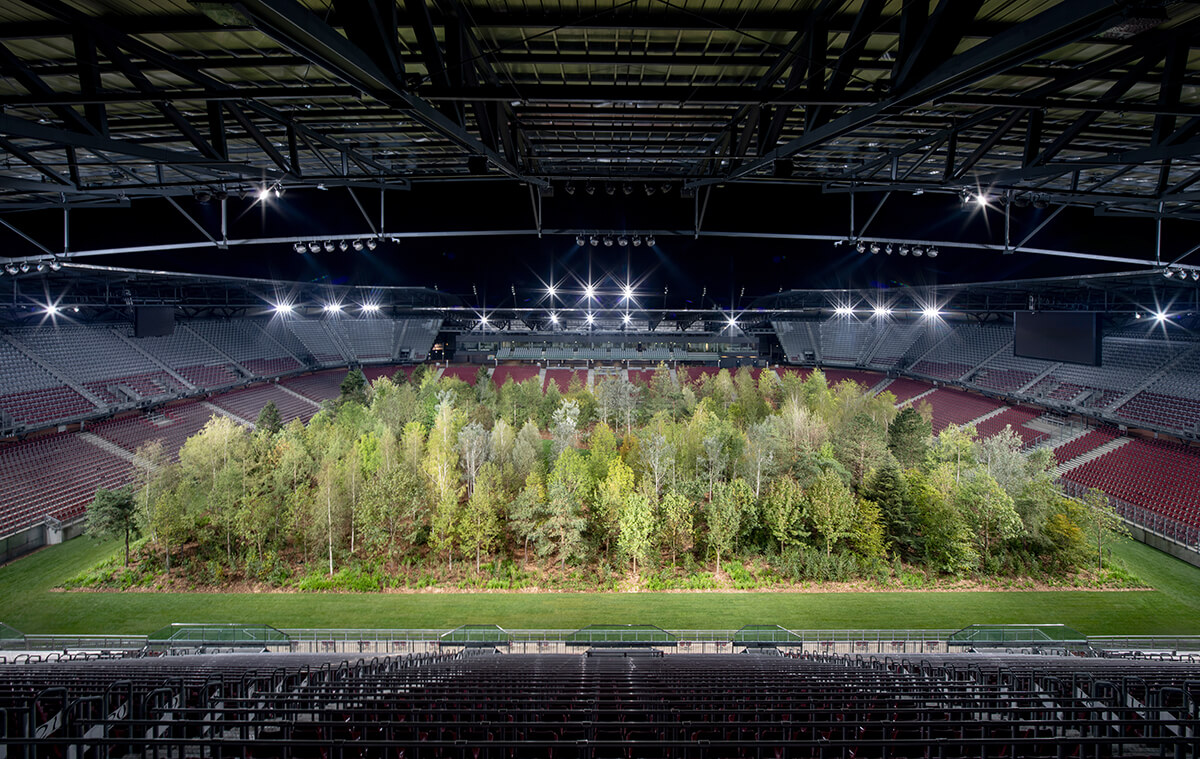 Rallying in support of today's most pressing issues on climate change and deforestation, FOR FOREST aims to challenge our perception of nature and question its future. It seeks to become a memorial, reminding us that nature, which we so often take for granted, may someday only be found in specially designated spaces, as is already the case with animals in zoos.
Overseen by Enea Landscape Architecture, the forest is composed of a diverse range of species such as silver birch, alder, aspen, white willow, hornbeam, field maple and common oak. Once transplanted the forest will take on a life of its own, changing colours as the season turns and attract wildlife.
Wörthersee Stadium is Austria's most modern stadium, and was officially opened in Klagenfurt in September 2007. It is the home of SK Austria Klagenfurt, a league 2 club Second league club with an average attendance of 1,000 visitors.
Seating up to 30,000 spectators, the surroundings of Wörthersee Stadium dramatically shapes the visitor experience. From 10am until 10pm daily, audiences will experience a unique panorama of trees, day and night, under natural light or by floodlight. Encountering FOR FOREST will trigger a multiplicity of responses and emotions, and depending on the time of day or night the trees will form an ever-changing landscape. This captivating panorama will pave the way for a whole new perspective and understanding of forests.
After the free art intervention at the stadium ends on 27 October 2019, the forest will be carefully replanted on a public site in close proximity to Wörthersee Stadium at a scale of 1:1 and remain as a living 'forest sculpture'. Parallel to this, a pavilion is planned in order to document the project for the long-term.
FOR FOREST is the trigger for a vibrant programme of related satellite events and exhibitions across the city of Klagenfurt.
FOR FOREST was made possible thanks to Swiss private supporters, contributions in kind, as well as tree sponsorship.
Project data and companies involved
Landscape architect
Enea GmbH
Buechstrasse 12
8645 Rapperswil-Jona
Switzerland
Address
Südring 207
9020 Klagenfurt am Wörthersee
Austria
At "More Sports. More Architecture." you will find functional, spectacular and simply beautiful buildings and facilities for sports and leisure.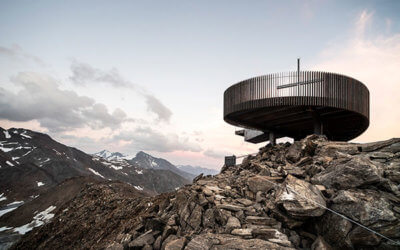 Creates a sensual experience in which time stands still.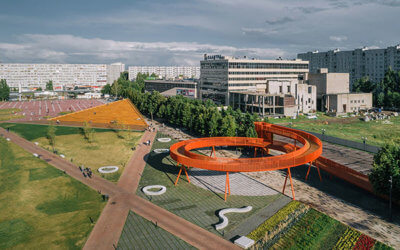 DROM brings new life to the city: Revitalization of urban heritage from the Soviet Union.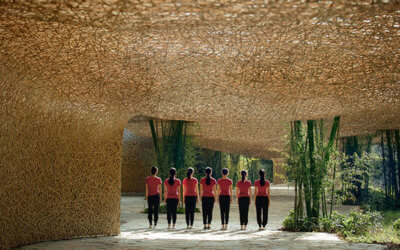 An incredible landscape becomes even more breathtaking. From IILab.