maier landschaftsarchitektur
Since 2011 a civil war has been raging in Syria that has already cost half a million lives. Time and again the capital Damascus has also been the scene of conflicts, which over the last eight years has repeatedly brought almost unimaginable suffering on its people.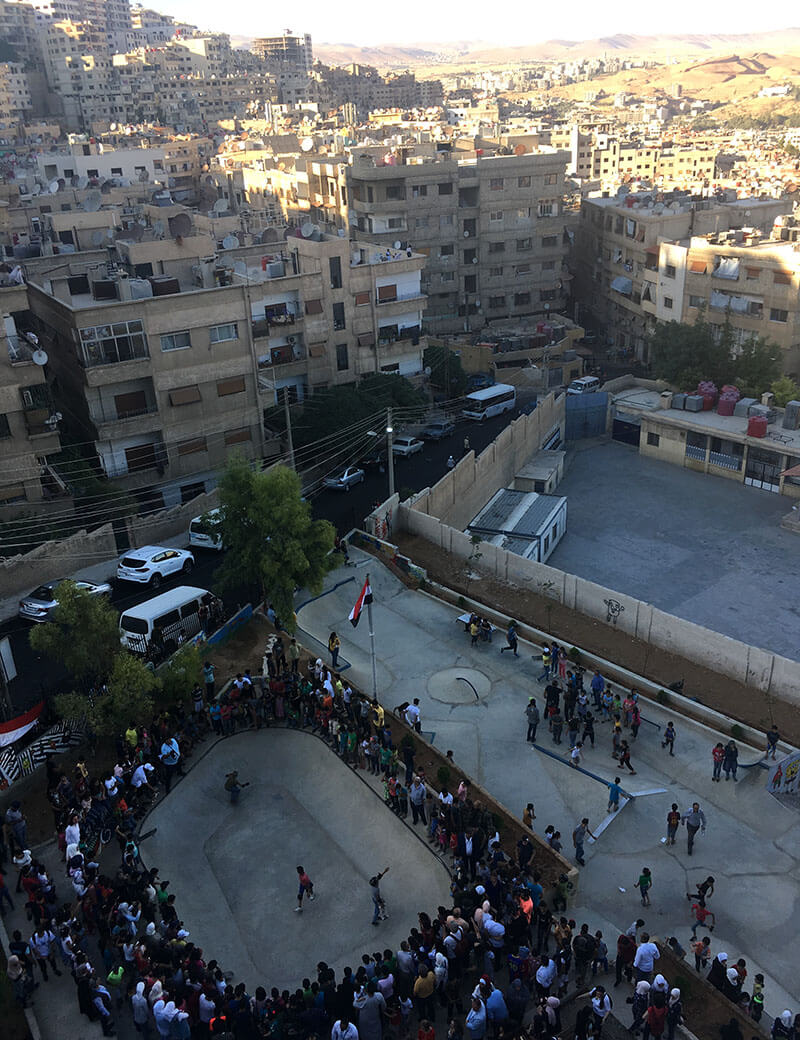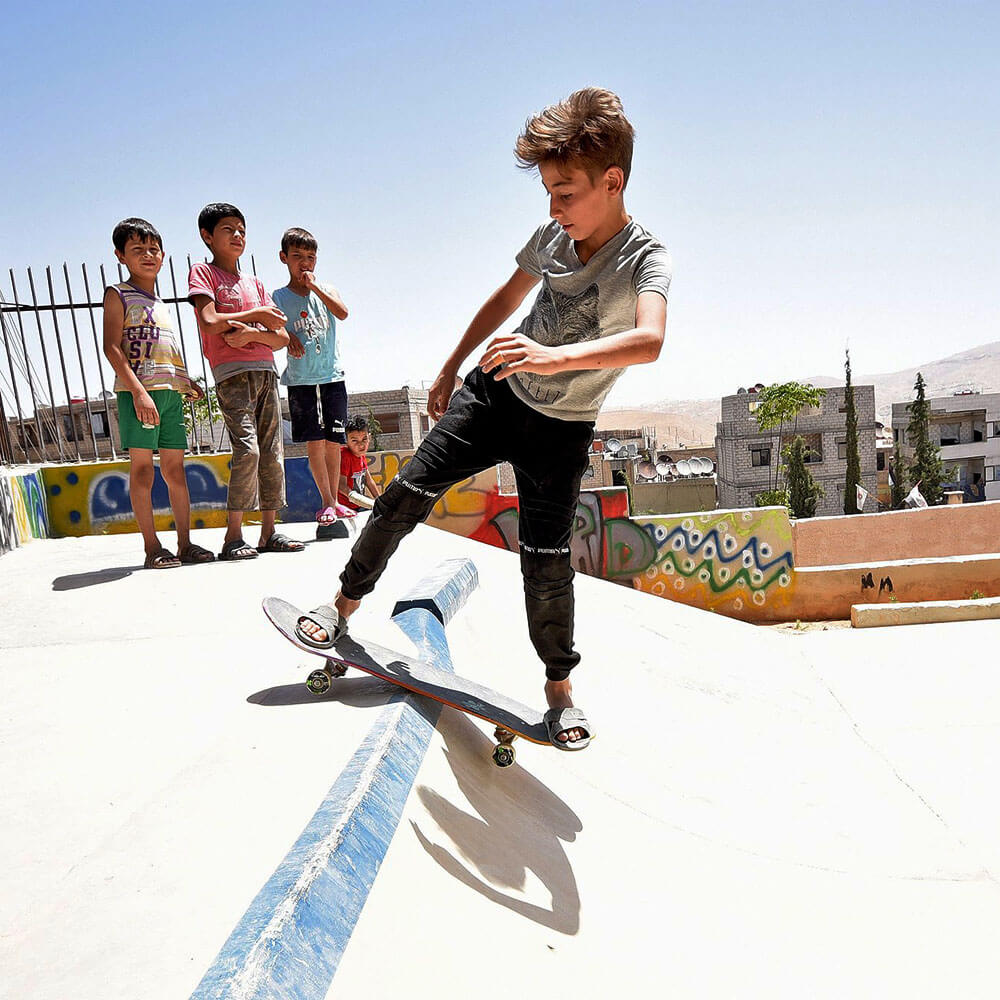 maier landschaftsarchitektur (Maier Landscape Architecture), in cooperation with skate-aid and SOS Children's Villages Worldwide, planned and built a skate park which opened in July 2019. That alone is a feat. Moreover, the Damascus Skate Park is functional as well as high-quality, inclusive and open to all performance classes.
Damascus Skate Park was built on a public square, right next to a school. This means that its use is in reality already assured.
Skate parks by maier landschaftsarchitektur always aspire to appeal to the widest possible audience. From a sports functional point of view, this means that such a park needs to appeal not only to advanced skaters, but also to beginners and those not so experienced. In Damascus this is even truer than elsewhere, because this sport is not very common here yet. For that reason the social and communal importance of the facility is certainly even greater than it would be, for example, in Germany.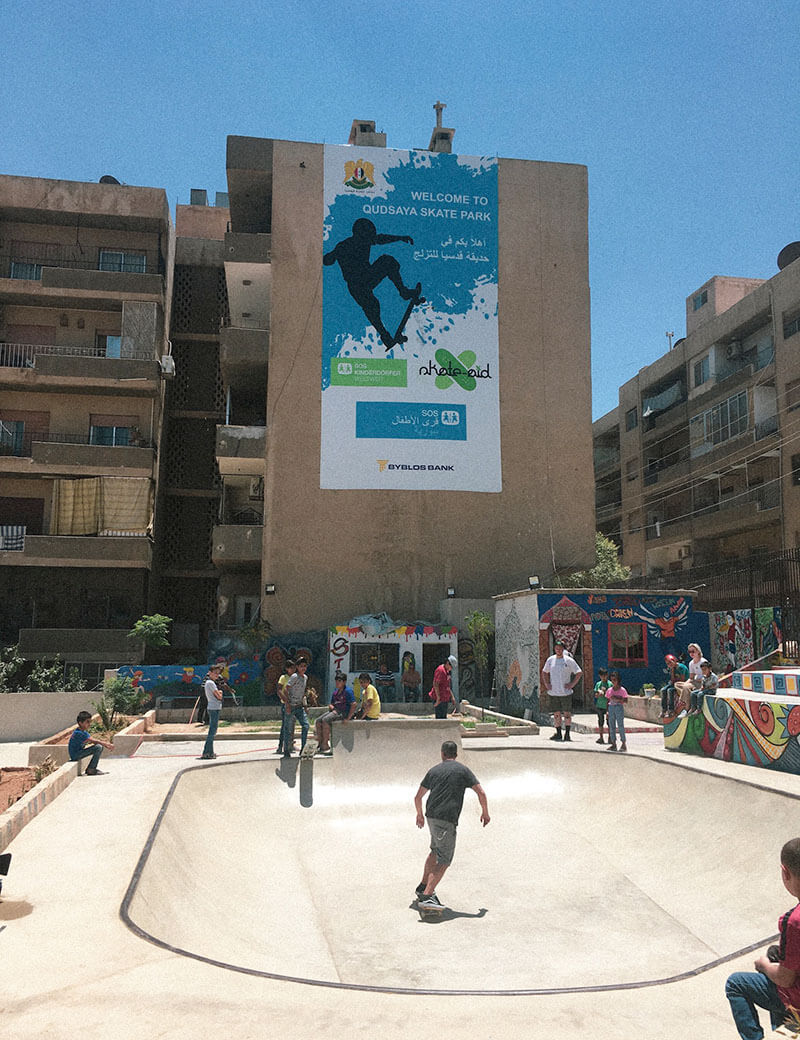 Damascus Skate Park, which is actually called the Qudsaya Skate Park, takes all this into account. The large concrete areas next to the skating components offer enough space for newcomers to be able to roll through the park or to give the sport a try by slowly feeling their way up the mini-ramp. At the same time, experienced skaters will also get their money's worth by going through the various rails, banks, transitions and curbs.
In addition to mini-ramp and street sections, a playing area comprises part of the complex. It provides a large equipped playground, sanded areas, communal spaces and a public toilet. Finally, the entire square was replanted. As a result there is something for every age group.
The park was built using in-situ concrete from local building materials. The required steel elements such as edges, pipes and grids also come from Syria. In addition to the coping on the mini-ramp extension, several edges of the street sections were furnished with local Syrian marble. Not only does it look good, but it also makes every skater's heart beat faster because of the perfect grind and slide conditions.
Some elements have been further refined with mosaic. This in turn creates a reference to Syria, especially Damascus and therefore even more potential to identify with it. The property is open to all sides and – even more importantly – accessible to everyone. Skateparks are for everyone!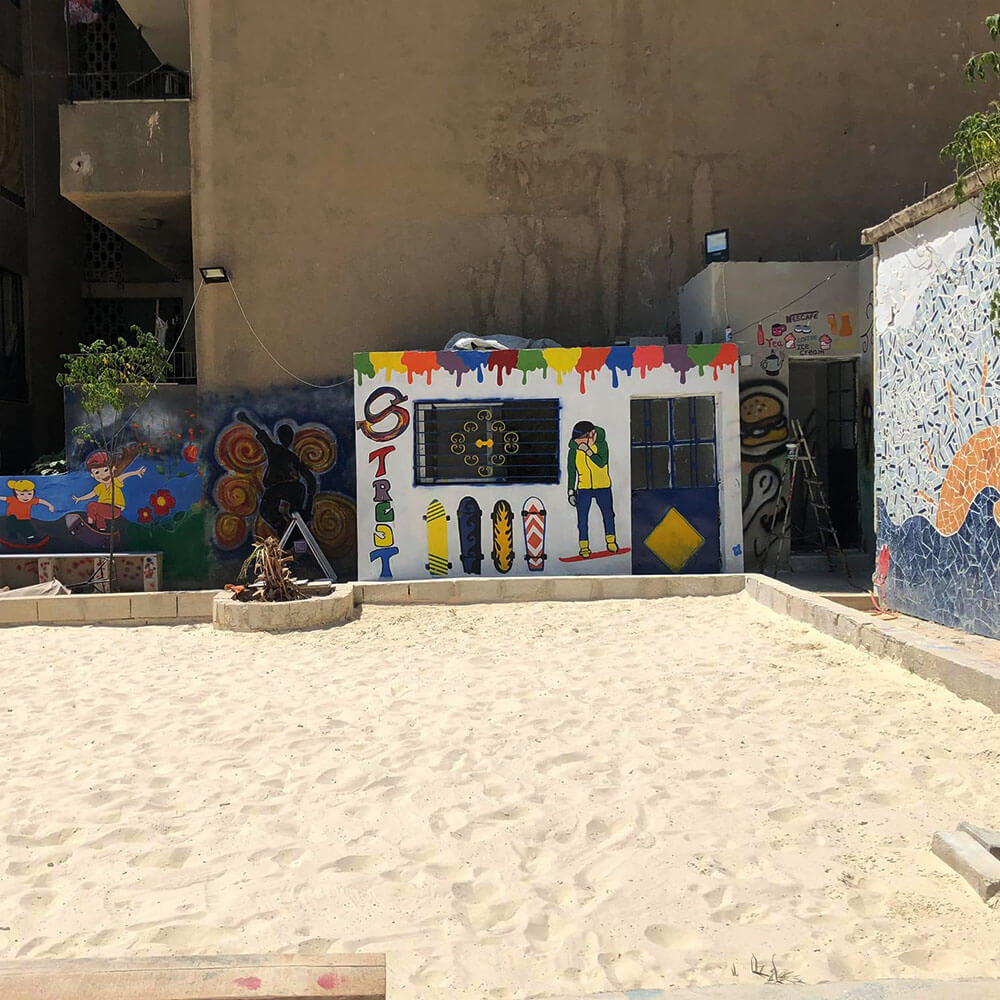 In addition to the activists from skate-aid, many Syrians and a specialist from maier landschaftsarchitektur were present during the construction itself. A lot of volunteer work, many unpaid workers and much support from local residents – from supplying food to the washing of laundry – marked the construction phase.
Since its opening the skate park has been used by many schoolchildren every day and is an integral part of the neighbourhood. Children from the SOS Children's Village, which lies a few kilometres away, are regularly driven to the Damascus Skate Park. There they get skating lessons from experienced skaters.
skate-aid, the SOS Children's Villages and maier landschaftarchitektur have already planned, implemented and also sustainably operated similar facilities in many crisis areas around the world – for example in Afghanistan, India and Palestine.
The wonderful thing about this arrangement is the interaction of effective humanitarian initiative and design skills. This results in not only enormously important humanitarian projects, but also high quality sports and leisure facilities.
The Damascus Skate Park gives hope to people and conjures a smile on their faces. There really could not be any better reason for building a sports and leisure complex.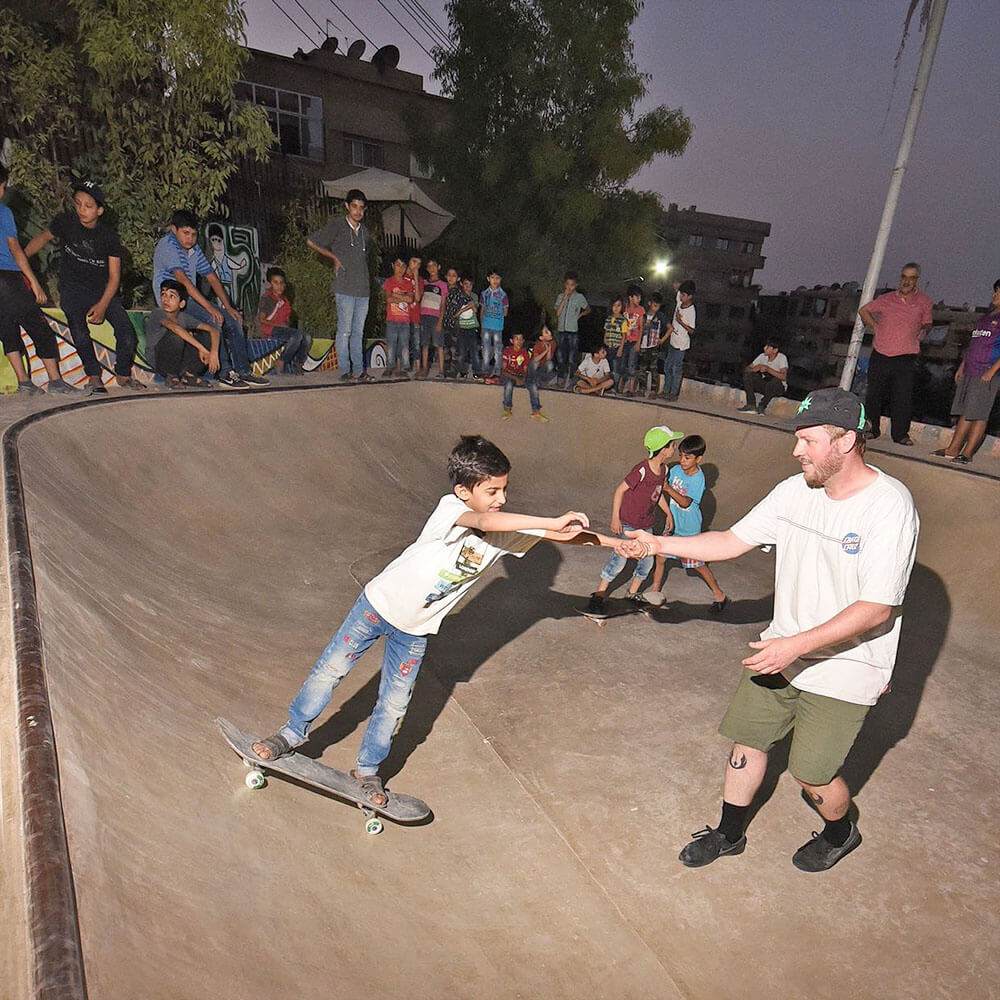 Companies involved and project data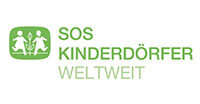 SOS Children's Villages
Hermann-Gmeiner-Fonds Deutschland e.V.
Ridlerstraße 55
D-80339 München
Address
Qudsaya Skate Park
Damaskus
Syrien
33°32'52.9″N 36°12'42.8″E
Photos
skate-aid
Julian Fülster
Text
Johannes Bühlbecker
More Sports Media
At " More Sports. More Architecture." you will find functional, spectacular and simply beautiful buildings and facilities for sports and leisure.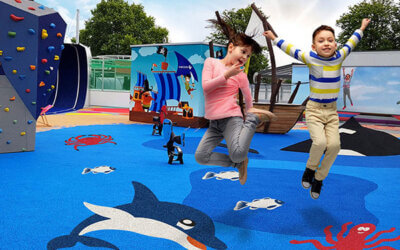 Design your own playground flooring.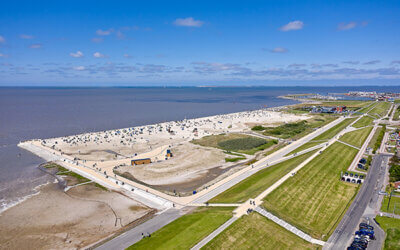 Nature Protection vs. Tourism – an all win.