Replacement of the Air Lifting Cushions in the Allianz Arena Munich
The Allianz Arena is almost certainly the most beautiful and most spectacular stadium in Germany. This is mainly as a result of the architecture of Herzog de Meuron and the shape-defining facade and roof elements. And of course thanks also to Bayern Munich FC …
The roof structure of the Allianz Arena included a total of 19 hydraulically-movable cushion elements. They were used for ventilation, but were very maintenance-intensive and often only of limited use. In addition, they continuously dirtied the underhang tracks beneath the stadium roof.
The stadium is owned by Allianz Arena München Stadion GmbH, a 100% subsidiary of FC Bayern München AG. The facility management technicians responsible here initiated the project. A refurbishment of the existing technology was not an option for economic reasons.
The air lifting cushions were to be replaced by a more robust solution – a solution that still had to be installed at a height of 52 metres. Companeer comes into play with such complicated tasks. In collaboration with specialist planners and companies, the stadium specialists from Munich first developed the concept for replacing the hydraulic cushion elements. Then the operation was corroborated together with the property supervisor R + R Fuchs PartGmbB.
Electrically driven lamella slat elements were used to replace the complicated and elaborate hydraulic cushions.
In an initial step, four of the nineteen lifting cushions were replaced in 2018. These first had to prove themselves over a summer and a winter period. This resulted in minor adjustments but, overall, the new slat elements proved their worth even under difficult climatic conditions. Even at severe sub-zero temperatures, the slats could be opened at any time.
In two further construction phases, the remaining 15 lifting cushions were replaced by new elements, each weighing just under 1.5 tons – but at a height of 52 metres. For this, a transport helicopter and a lot of skill were always necessary and duly employed. The maximum permissible payload of the helicopter was almost completely exhausted.
Companeer also supervised the contract award and the subsequent project management on the construction site, including coordination on the day of the flight. Everything worked out just fine.
Project data and companies involved
Address
Allianz Arena
Werner-Heisenberg-Allee 25
D – 80939 München
Height and connection work
Membranbau Sieber GmbH
Seeoner Str. 10
D – 83119 Obing
Photos
Companeer GmbH
Groezi auf Pixabay
Richard Bartz, Munich aka Makro Freak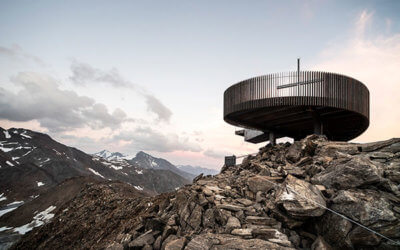 Creates a sensual experience in which time stands still.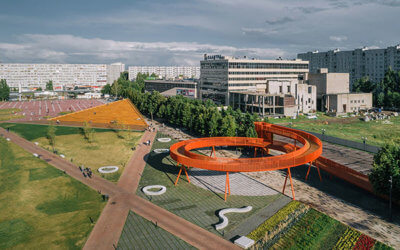 DROM brings new life to the city: Revitalization of urban heritage from the Soviet Union.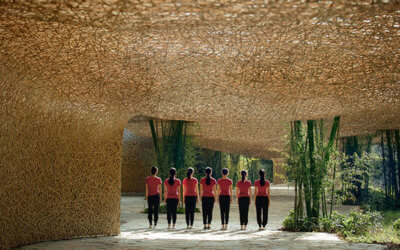 An incredible landscape becomes even more breathtaking. From IILab.