In April 2016, Visit Limburg opened a cycle path through the ponds of the beautiful De Wijers area near cycling junction 91 in Bokrijk near Gent. The cycle path, designed by Lens°ass architecten from Hasselt (Belgium), is three meters wide and more than 200 meters long with water at eye level on both sides, straight through the water as it were.
There are views across the water level on both sides of the cycle path. A fantastic experience close to nature.
This bike path is the first one in a series of innovative cycling projects, in harmony with nature, realized by Visit Limburg to enable cyclists to better see, feel and experience the landscapes along the Limburg cycle node network. Igor Philtjens, chairman of Visit Limburg and driving force behind the projects: "These new cycling experiences enable cyclists to get in touch with the splendid natural beauty of Limburg in a unique way. We are demonstrating that Limburg continues to innovate, putting our province well and truly on the map!"
Companies involved & Links
Address
Pad
BEL – 3600 Genk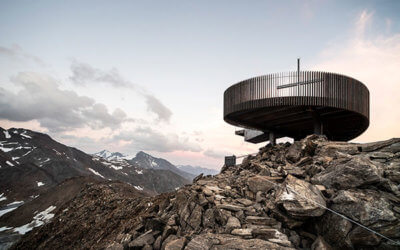 Creates a sensual experience in which time stands still.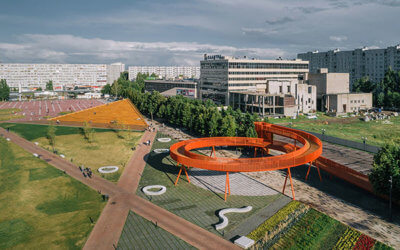 DROM brings new life to the city: Revitalization of urban heritage from the Soviet Union.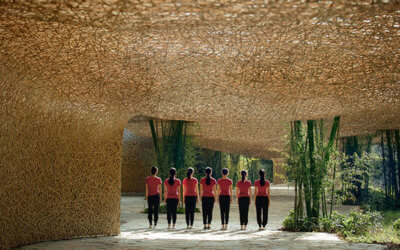 An incredible landscape becomes even more breathtaking. From IILab.