Support "More Sports. More Architecture."
Thank you for supporting "More Sports. More Architecture."
"More Sports. More Architecture." is aimed at architects, operators and operators, suppliers, manufacturers – and users.
We show you the world of sports and leisure facilities as colourful and honest as possible. We not only publish press releases, we also have our own opinions. And we believe that we not only make it good, but also beautiful.
If you agree and would like to continue to get used to us, then we are more than thankful for every support: Ideally and financially, a one-time financial contribution or monthly subscription.
Thank you very much!
Johannes Bühlbecker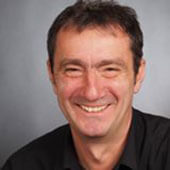 We have an account with:
GLS Community Bank eG
BIC: GENODEM1GLS
IBAN: EN23 4306 0967 4122 8271 00