Support "More Sports. More Architecture."
Thank you for supporting "More Sports. More Architecture."
"More Sports. More Architecture." is a matter close to our hearts. We show you the world of sports and leisure facilities as colorful and honest as we can.
The year 2020 was a difficult year. We also had to experience this, including financially.
We make an effort. We don't just print press releases, we also have our own opinions.
Please support us so that we can continue: ideally and financially, once only or by standing order.
Many thanks!
Johannes Bühlbecker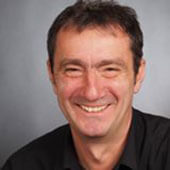 We have an account with:
GLS Community Bank eG
BIC: GENODEM1GLS
IBAN: EN23 4306 0967 4122 8271 00
Address
More Sports Media
Am Weitkamp 17
D-44795 Bochum
Phone
+49 234 5466 0374
+49 172 4736 332